Hurricane Isabel
&nbsp
Part 1
pictures by Bruce Foshay Rich Clough wrote in late October 2003:
We had the annual Annapolis Boat Show MOANE Rendezvous. It was wonderful. We had great weather and Annapolis was able to pull itself together after Isabel even though all of the stores and restaurants around the inner harbor were flooded with at least 3.5 feet of water.
Did you know that the Ahlers had been down here for several weeks and weathered Hurricane Isabel on the water? We had their truck and trailer at our house for the entire time. They chose an anchorage wisely (up the Wye River ) and weathered the storm without incident.
Our marina suffered several million dollars in damage to its docks. Only 150 boats in our 1500 boat marina were able to be pulled before the storm hit.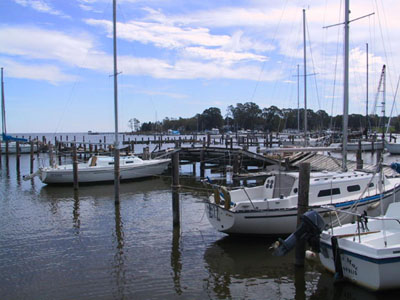 new dock design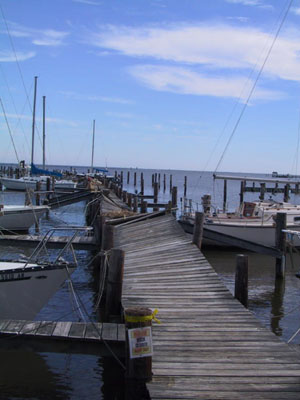 Another new dock design
We were fortunate to have Sea Luff (the Hunter 26 formerly Charis) pulled prior to the storm.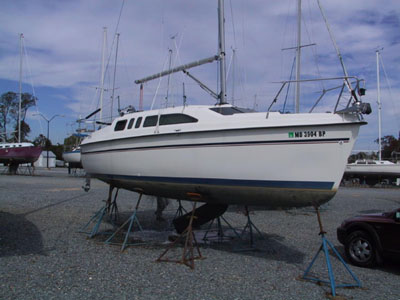 We stripped her of everything that we could and hoped for the best. We weren't able to get to Sea Luff for 2 days after the storm because of the storm damage blocking roads. Our 60 boat dock was completely destroyed out where Sea Luff had her slip and the two boats adjacent to her slip were lifted and placed not so gently on the central dock walkway. We didn't see a single boat that didn't have some form of damage from the storm.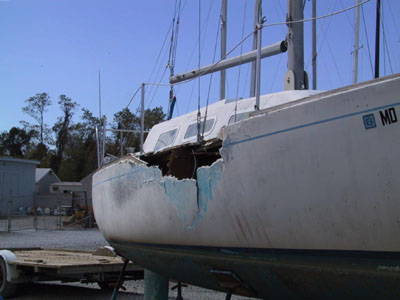 damage from docks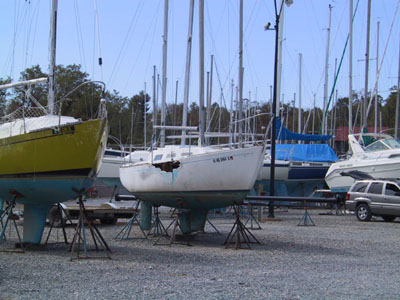 Docks can be dangerous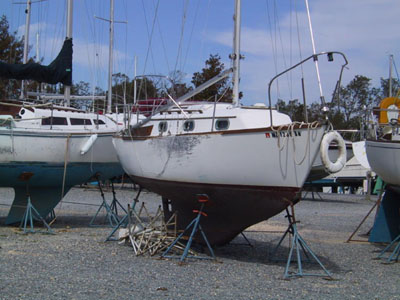 More dock damage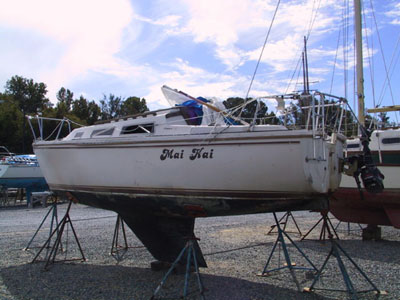 Notice the outboard


Several large sailboats only showed their mast above water.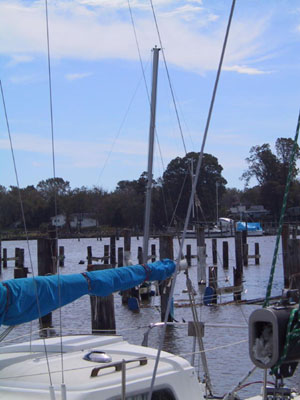 notice the masts


We took the MOANE group down last Sunday, There was a 34 foot sailboat in the cradle with a 20 foot piling stuck through her bottom and coming out here deck - very disconcerting.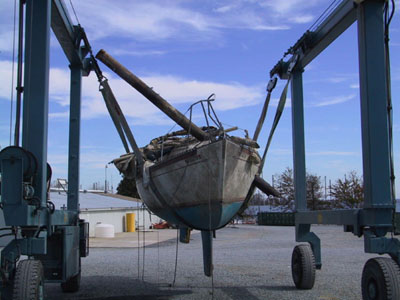 No comment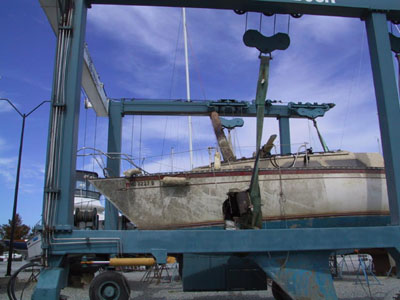 no comment too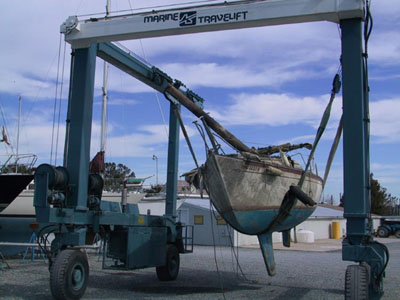 ditto
Part 2

We are waiting for a report from Bob Ahler and Carol Moseley about their adventure.

&nbsp