2009 Summer 'Sail'stice rendezvous
story by Paul Seeberg
photos by Al Hill
The Summer Sailistice of 2009, in the summer that never was (or so it seems!), got rained out this year, at least on the water anyway.
The weather is not something that keeps all NE-TS members down! We decided to cancel the water based rendezvous on Friday, with imminent bad weather approaching. Saturday comes. Blue skies, warm temprature, nice breeze... I am now thinking.. did we make a mistake? Did we totally blow the forecast (or did the weather people!). We did a few errands we had to do on Satuday.
The members that were going to attend, decided to just have a Brunch up in Salem instead! This was a great alternative..and we didn't have to step a mast! We decided to go to the "Captain's Waterfront" for their Brunch. With car GPS mounted..we made it up to Salem pretty quickly. Met Dan, Al, and Karen outside..in the light mist. We all chatted a bit..then decided to go in to eat. We get seated on the enclosed deck overlooking a private dock and Salem Harbor (from what we could see in the rain!)
We all caught up on our news since the last time we saw each other. Had some great conversation.. Food was great.. had a great time!
Next on the adgenda is a short walk to Hawthorne cove marina (or so we thought!). Started walking down the street..soon realizing, in the rain, it will be a better choice to DRIVE! Back we go to get in our cars..drive down to the marina.. Check out the harbor, marina, etc. We are thinking of doing a rendezvous there at some point. Figured check it out on the hard before we commit to come by water. Nice place. Reasonable mooring rates.
With the weather not improving..we didn't stay too long at the marina, and departed. With many more rendezvous in the near future, I am sure we will have better sailing to come in 09!
Paul Seeberg
s/vs Mildred Rose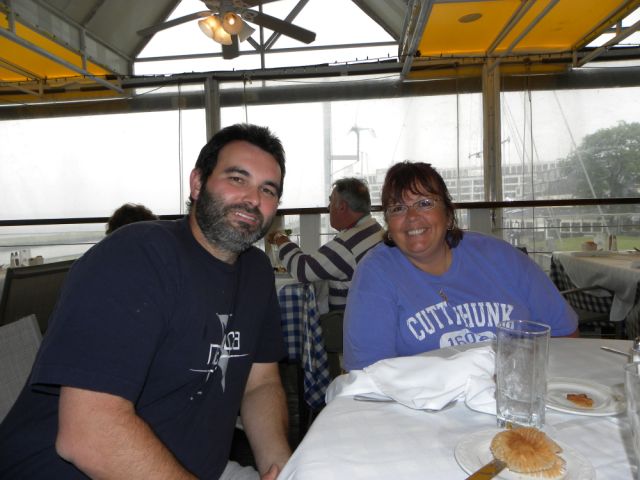 Paul and Millie s/vs Mildred Rose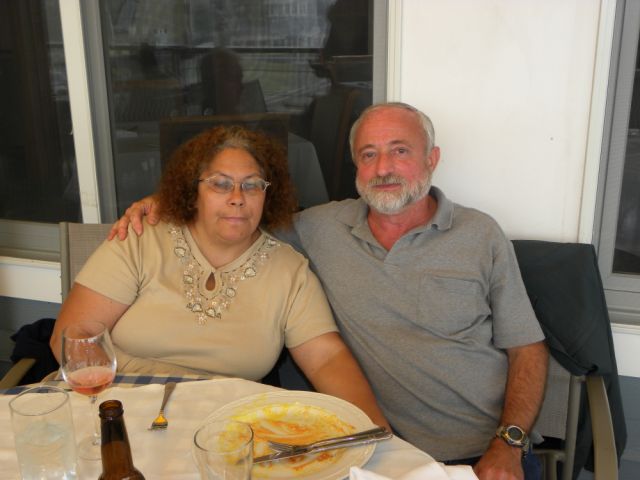 Karan and Al Hill s/v Karamal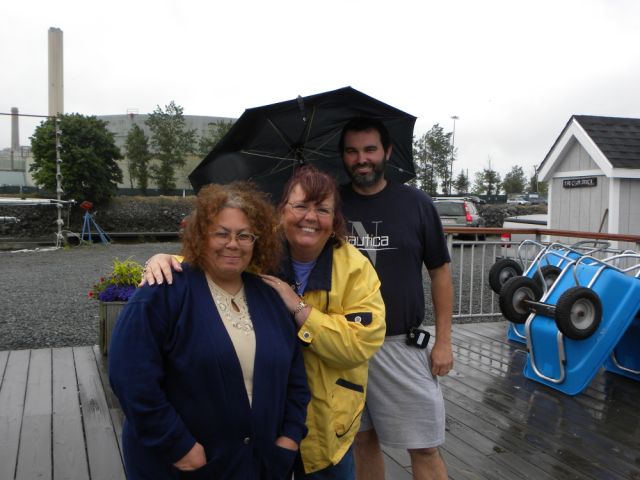 Paul, Millie, Karen at Hawthorn Cove Marina in Salem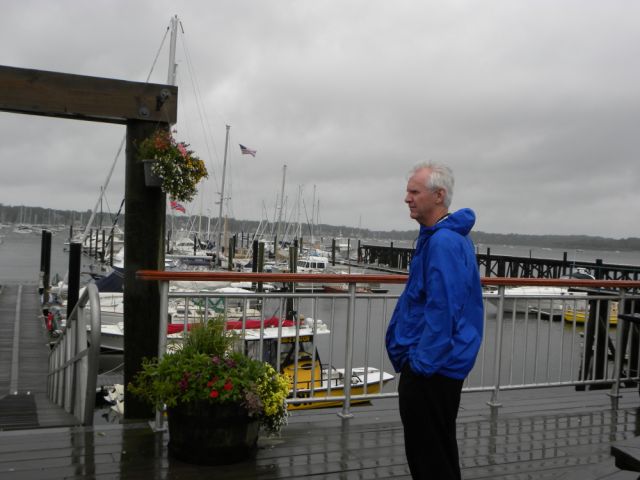 Dan s/v Spice checking out the marina for a future rendezvous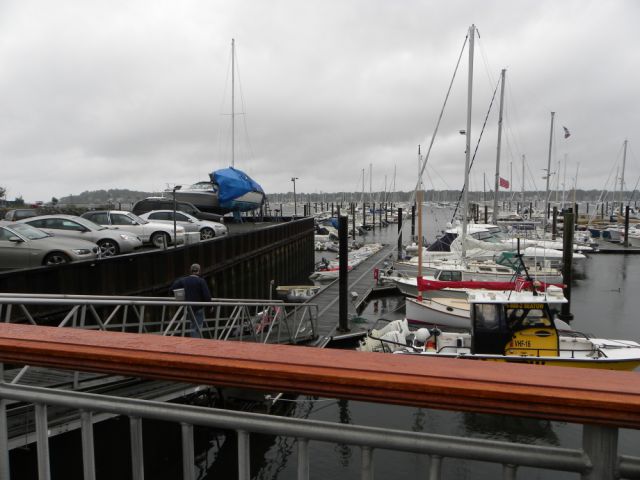 Hawthorn Cove Marina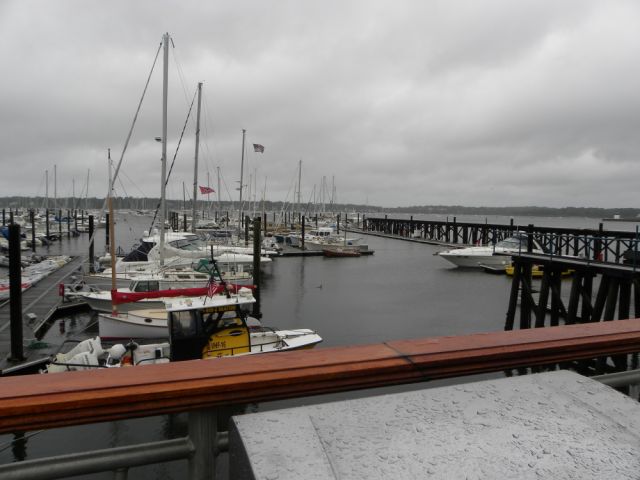 Hawthorn Cove Marina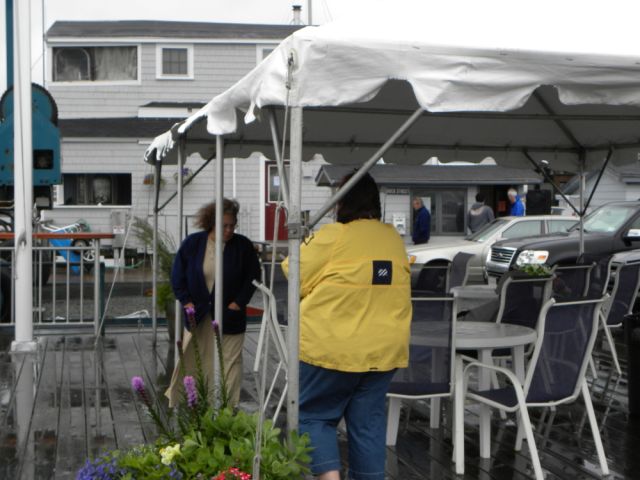 Hawthorn Cove Marina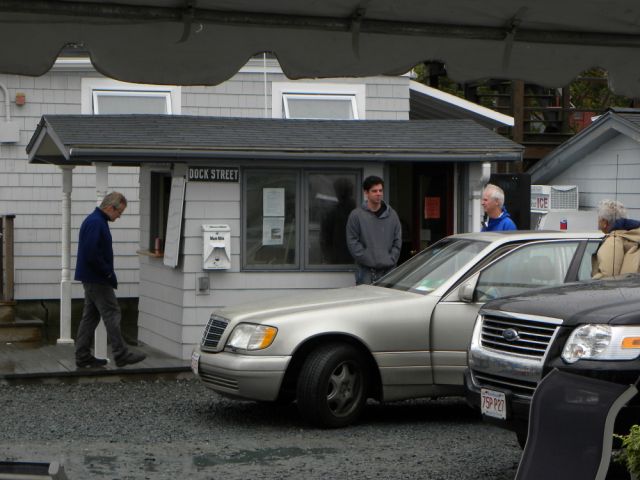 Hawthorn Cove Marina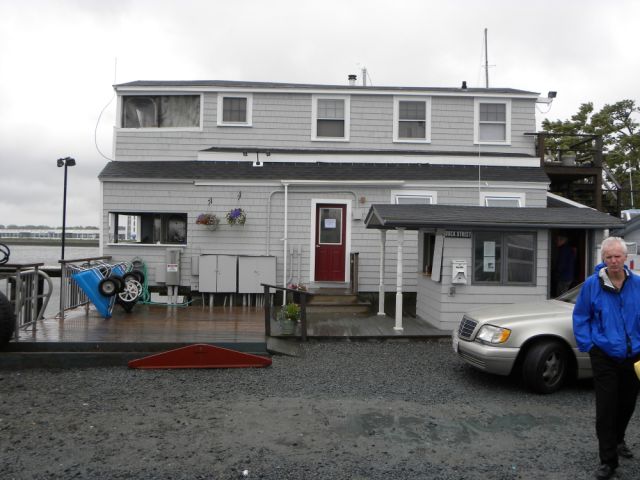 Hawthorn Cove Marina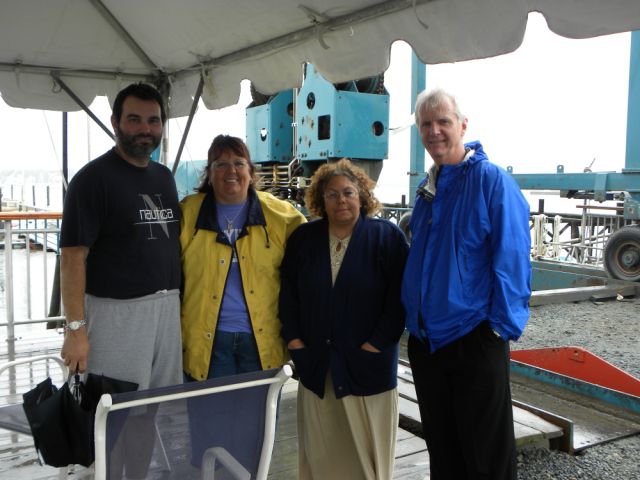 Paul, Millie, Karen, Dan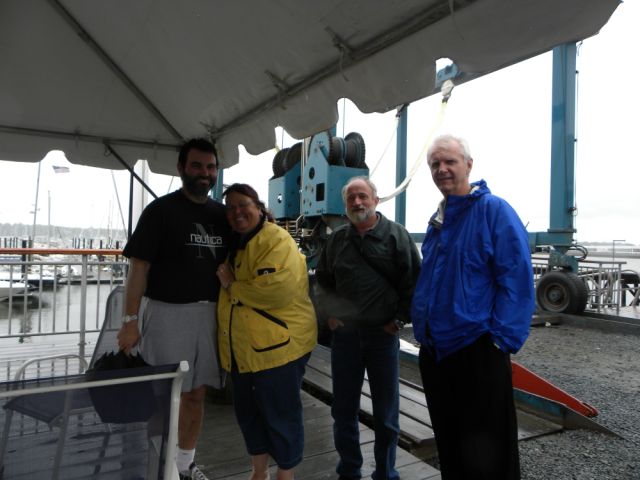 Paul, Millie, Al, Dan