POP TOP BIMINI COMBINATION
Michael J. Berger
Michael J. Berger had this combination pop top enclosure and bimini made for his Macgregor 25.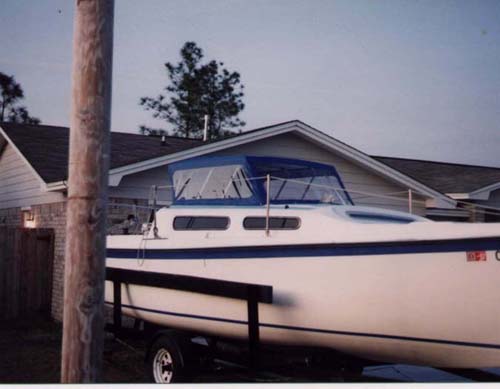 #1 in driveway in pensacola with the mast removed just got my boat back from Islander Marine (canvas place who made my covers)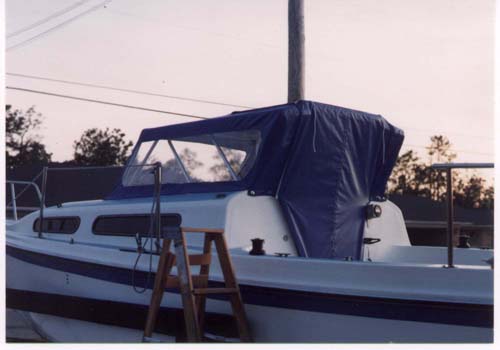 #2 reverse angle, (football season) note doorway has 2 zippers that run halfway down and there are 2 twist locks to hold bottom. The door rolls up and forward because hatch slides forward.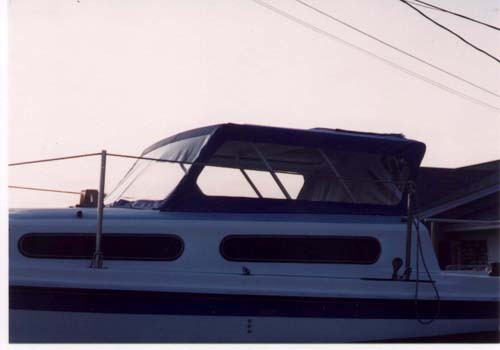 #3 nice big windows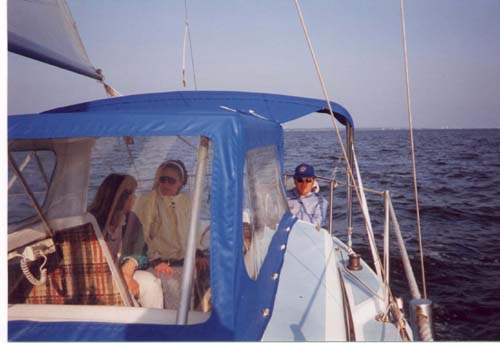 #4 my dad at the helm. Note the bimini zipped to the pop top enclosure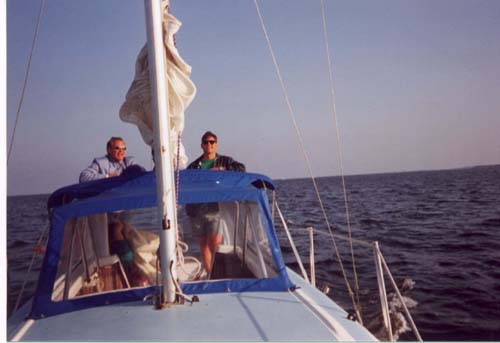 #5 lots of forward vis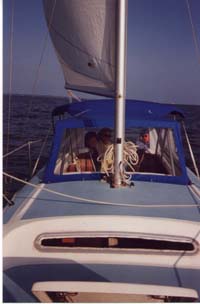 #6 same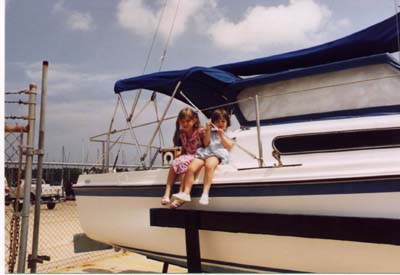 #7 side of bimini. the flap has 2 zippers (completely removable) so niether the bimini nor the pop top encl has to have a flap in place if i am just using the bimini or just the pop top encl by itself. Becky and Rachel enjoying the sunshine. daughter #3 just a twinkle at this point.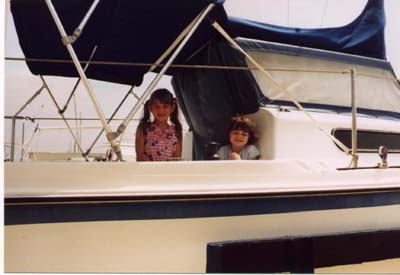 #8 same just closer view. the window covers in the pop top encl are just cut-to-fit pieces of cardboard then painted white to cut down on heat build up. Later we used those car dashboard window shade things, the kind that have foil on one side and fold up into a circle
BACK