Champlain Rendezvous '99
The Champlain Rendezvous started with boats arriving at Burton Island State Park on July 3. Eight boats stayed there Saturday night and had the treat of a lobster dinner. On Sunday the group sailed to Valcour Island and anchored on the beach. Valcour Island is a roosting area for great blue herron so there are frequent sightings of them flying overhead. The pictures are of the boats anchored on Valcour Island.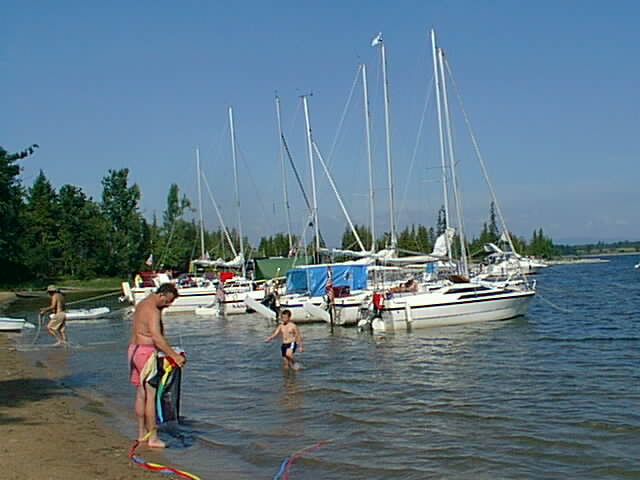 The group was joined by three more boats while there and since it was record hot weather it was nice to be on a beach. The group moved to a secure anchorage on Tuesday when there were warnings of severe thunderstorms. The storms arrived and everyone was glad that all the preparation was done and no damage was done. On Wednesday the group headed for Kingsland Bay which is 24 miles south of Valcour with fresh westerly winds. The rendezvous will continue until July 11.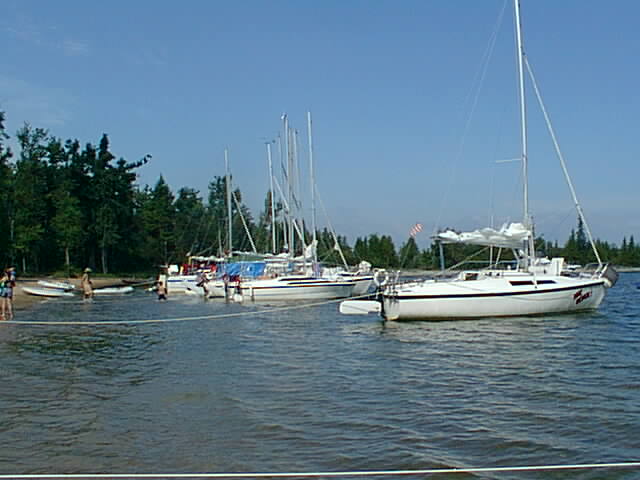 Below are pictures taken by Bill and Siobhan Baines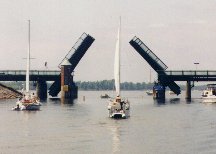 Boats leaving the Inland Sea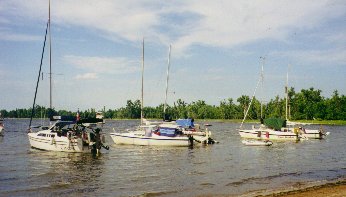 Boats anchored on Valcour Island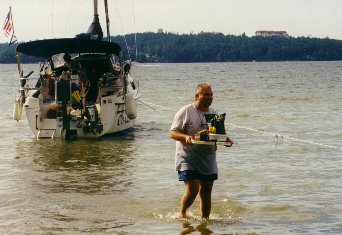 The commodore going ashore with happy hour supplies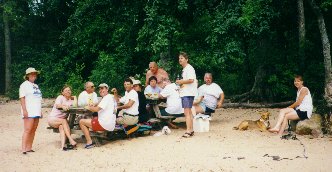 Happy Hour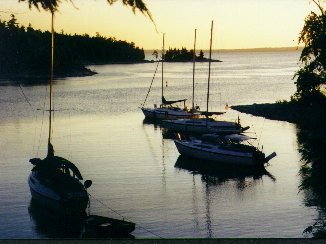 Boats anchored in Smugglers Cove after the squall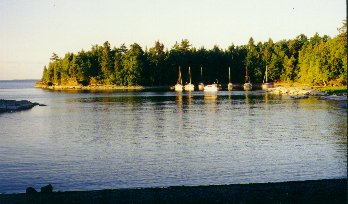 Next morning still in Smugglers Cove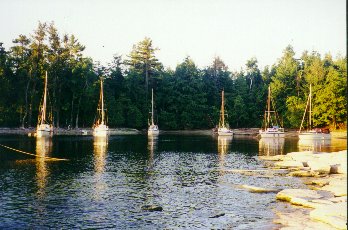 Close up