Fay's Weekend, May 19/20, 2000
Our first rendezvous of this season was on Lake Winnepesaukee. We launched from Fay's Boat Yard in Gilford, NH. The weather forecast called for 70% chance of rain. Although eight MOANE members expressed an interest in joining, only two boats attended -- the Streeter's with Setsamood (Mac 25) and Daniel & Joyce Mills with Perpetual Motion (Mac26X).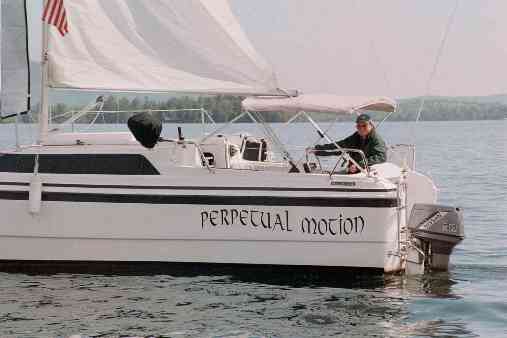 Remarkably, Saturday was a nearly perfect sailing day. The winds were 10-15 from the East throughout the entire day. We sailed around Stonedam Island, which is a bird sanctuary. Next we moored for a luncheon on the island and eventually returned to Fay's. Since the water was only 58 degrees we did not venture in for a swim.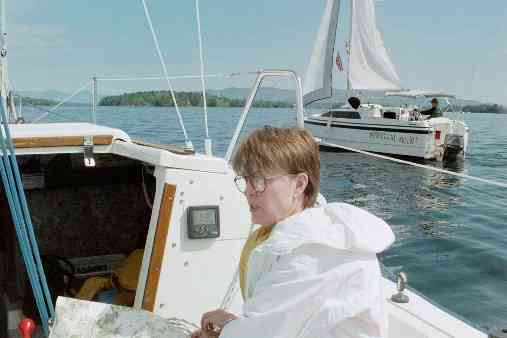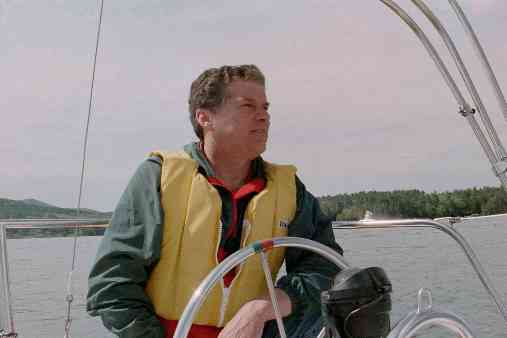 Once we returned to Fay's, Daniel and Joyce were awarded the free gift certificate to "Small Craft Advisory" magazine. We next drew at random from a hat the winner of the free club burgee. You may remember that this award was based on having participated in submitting articles to our website during the previous season. The winner are Bob Ahlers & Carol Mosley for their four articles on Bahama Cruising.