Boston Harbor Rendezvous
by Barbara Garland

The Boston Harbor Rendezvous was held August 26-27 and 28. There was beautiful weather and there were 10 boats participating. Though we have sailed Boston Harbor before, this was our first rendezvous. We launched Friday morning and late in the afternoon met Ed Goodhue and Steve, Karen and Silvia and Steve's daughter,who had sailed (well the wind was light so they actually motored) their 26X's up from south of the Cape Cod Canal. Mike & Di Corcoran and Glen Couture launched that evening and we spent Friday night in Winthrop harbor. Mike had 3 guests so we took Gerry Bruns (a 26S sailor) and his daughter Heidi, who were visiting from Ohio, on board for the night. Don Huff and Tony DiStefano launched on Saturday morning. Since there were a number of people who have not sailed in the area, we first headed into down town Boston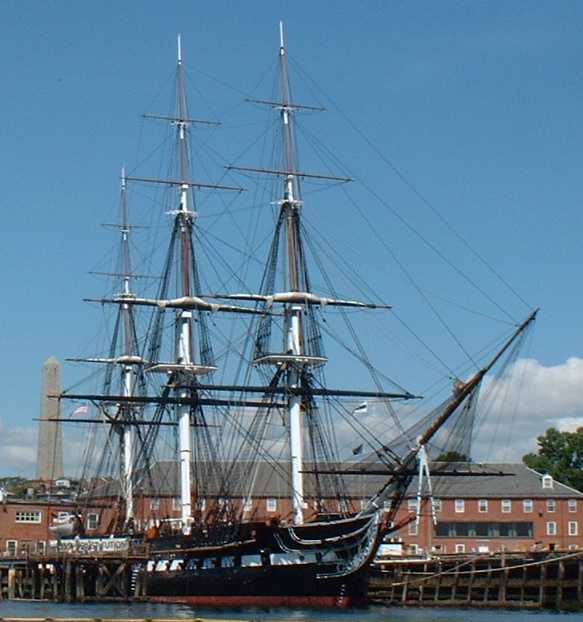 USS Constitution
&nbsp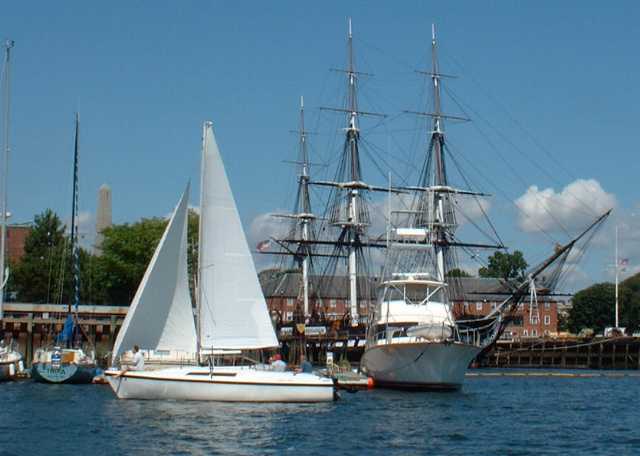 Mike & Di Corcoran's "What's Next" sailing next to the Constitution
&nbsp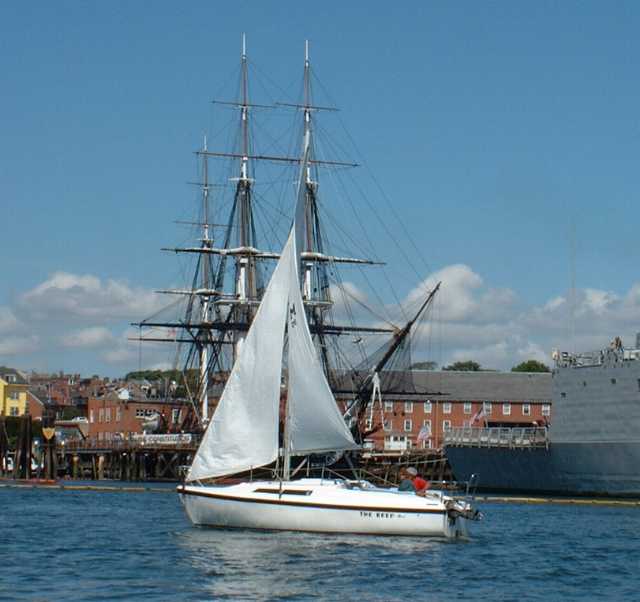 Tony DiStefano's "The Beep" sailing next to the Constitution
&nbsp
From there we headed toward Rainsford Island for a late lunch. On the way we saw Tom Warneke sailing his Hunter 26 "Prime Time". We missed Karl Ackerman, who had headed back to Lynn.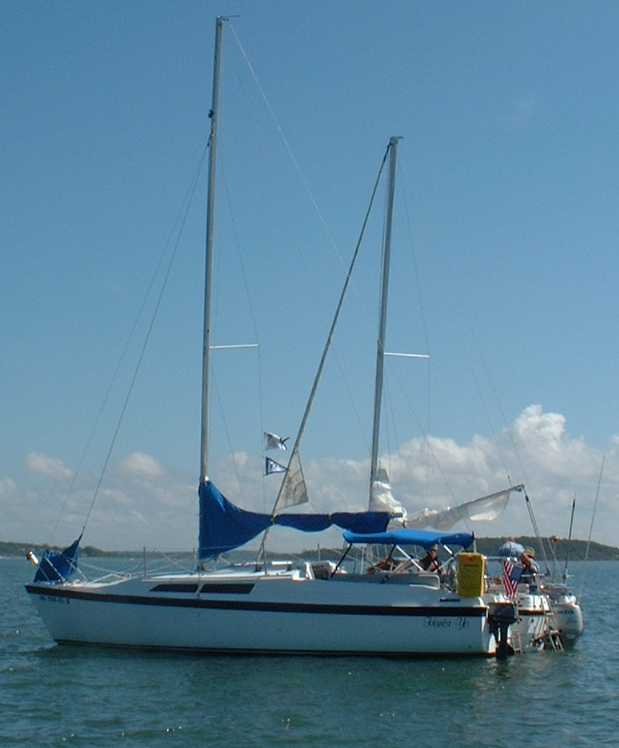 Joe Krusas's "Hanta Yo" anchored off Rainsford Island
&nbsp
After a very late lunch, we headed toward Lynn.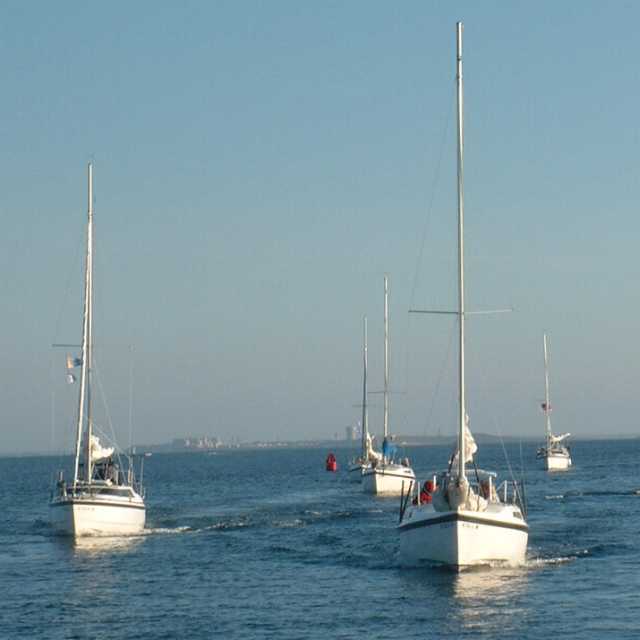 The group headed down the narrow channel into Lynn for Saturday night
&nbsp
This was our first experience in Lynn. Karl keeps his boat at the same marina that Kevin Sherman did, so he made arrangements for us to stay there at no charge. We got the group together and headed off to the restaurant. They wouldn't take reservations so we waited over an hour to be seated. We had a great meal. Below are pictures of some of the group. I lost 2 of the pictures. Sorry Mike Di and Ed.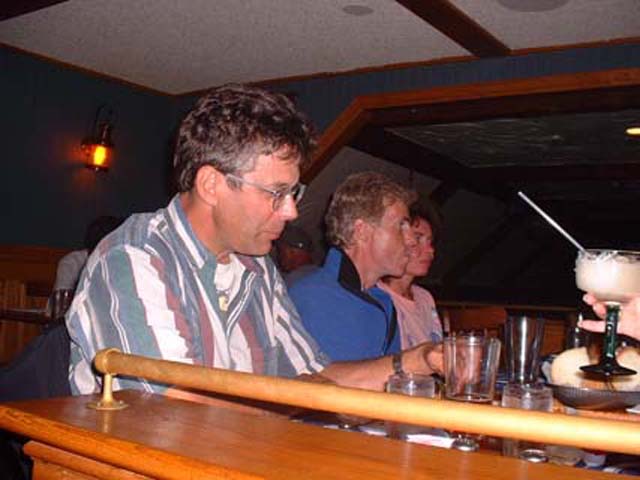 Don Huff and friends
&nbsp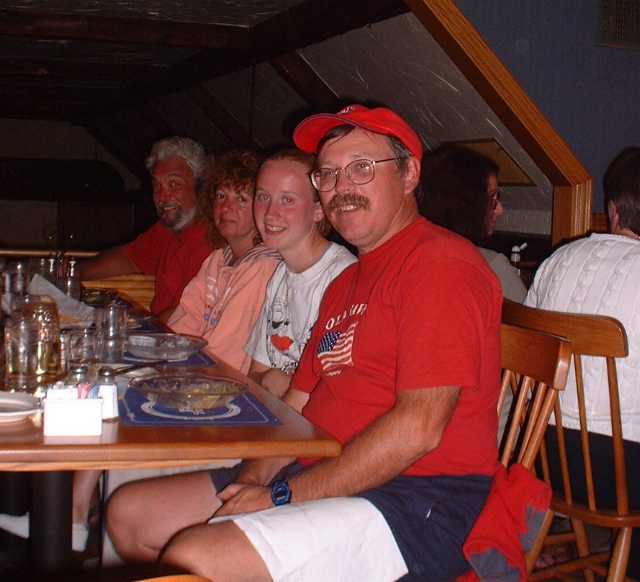 Tony DiStefano and friend, Heidi and Gerry Bruns
&nbsp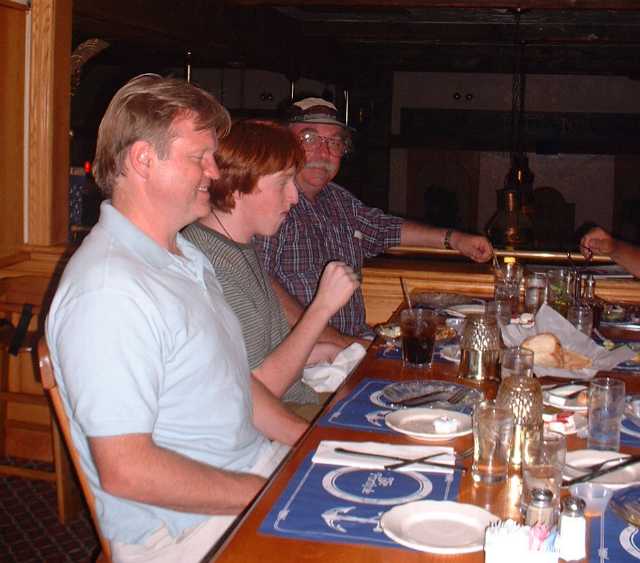 Karl Ackerman and guests
&nbsp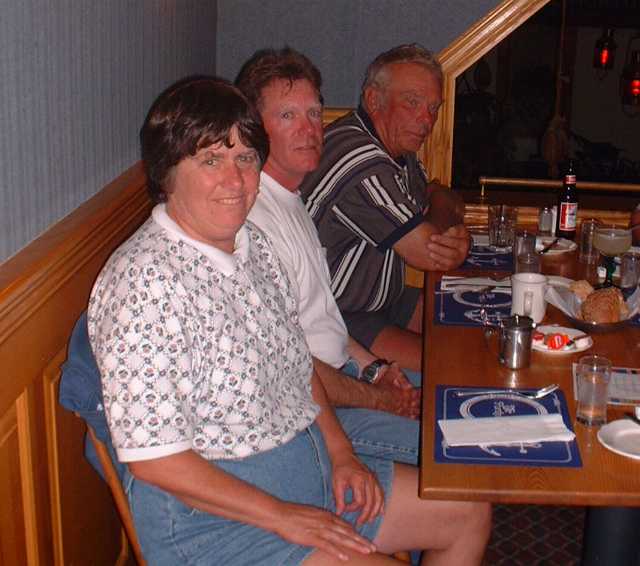 Roger Garland, Joe Krusas and Barbara Garland
&nbsp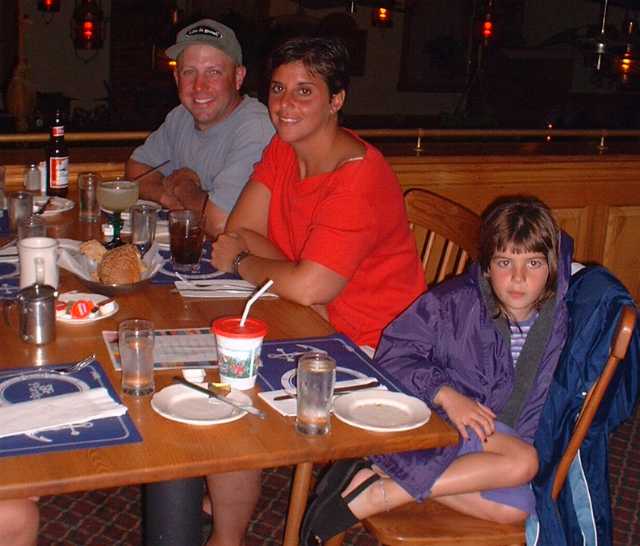 Steve, Karen and _____Silvia
&nbsp
We had a leisurely start on Sunday morning. The plan was to head out pass Graves light, around Boston Light and back to Winthrop. The winds were light so we just sailed out to the Graves and back in.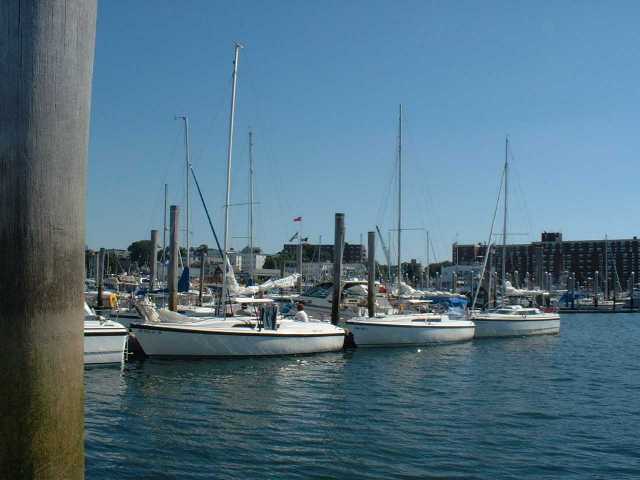 Boats at the dock in Lynn
&nbsp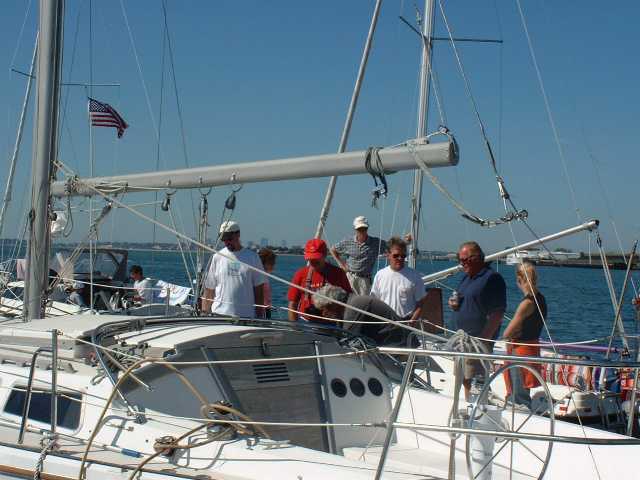 The group
&nbsp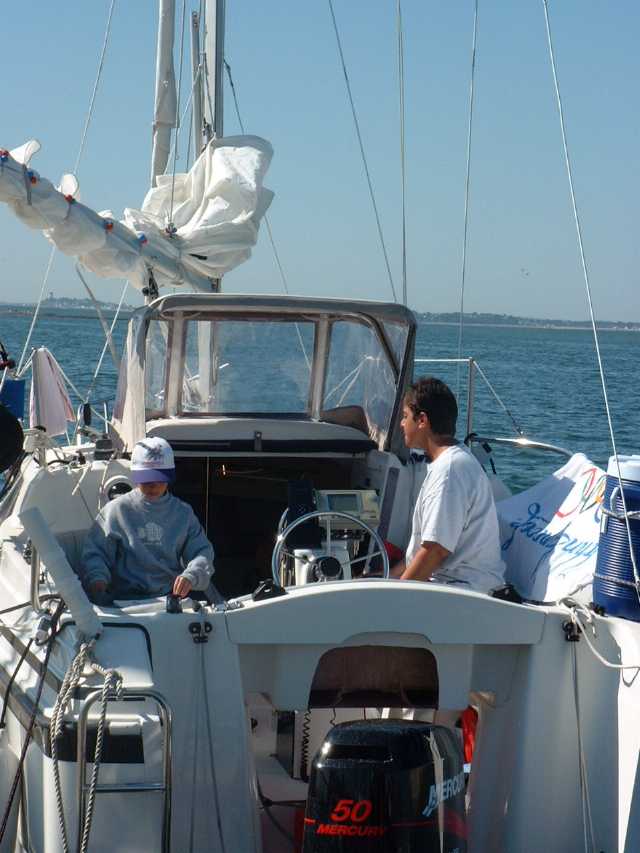 Karen and Steve's daughter on "Puddle Hopper"
&nbsp
Ed and the Silvia's anchored out Sunday night and headed back Monday morning. They had a good sail till about 4 miles from the canal. Glen sailed back into Boston Harbor where he keeps his boat, and Karl headed back to Lynn. The rest of us hauled and headed home.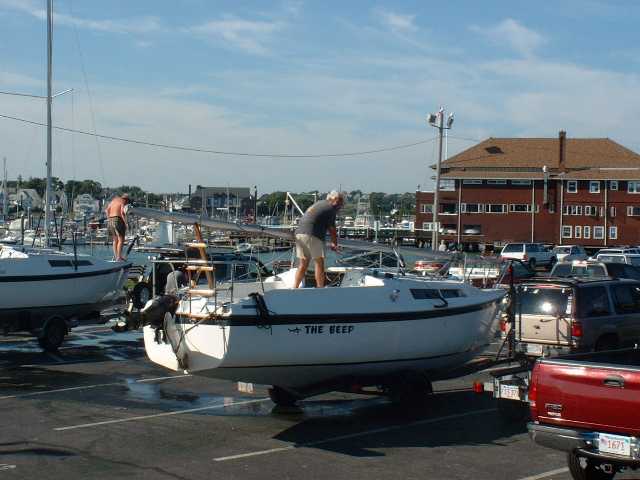 Mike and Tony hauling
&nbsp
A special thanks to Karl Ackerman for meeting people at Winthrop on Friday and making arrangements for dockage on Saturday. It was a great rendezvous.