Portland Maine 2001 Rendezvous
pictures by Chuck/Paula Crosbie

The Portland Rendezvous was held August 7, 8 and 9. There were 4 boats participating, Chuck and Paula Crosbie - rendezvous leader on "Wave Walker", Sara Charlie and Taya Kerwin on "Buckaroo", Frank Gibney and Sonja Burbank on "Ms Chevious", and Don Huff on "Not Half Bad". The weather was nice on Saturday.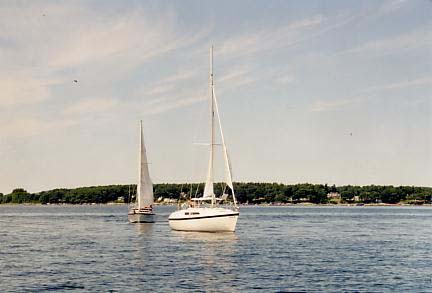 2 boats sailing on Saturday
&nbsp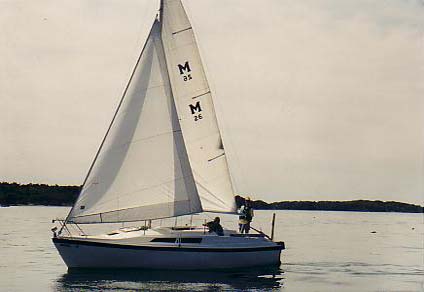 Buckaroo
&nbsp
Sunday was rainy and no wind - hence the pictures below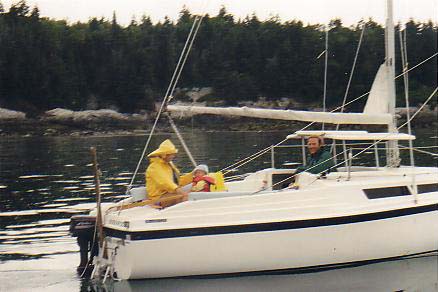 The Kerwin Clan
&nbsp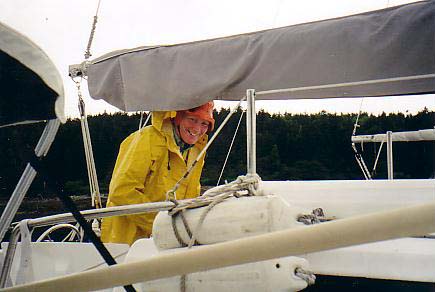 Frank Gibney
&nbsp
Pictures taken at the ramp during haul out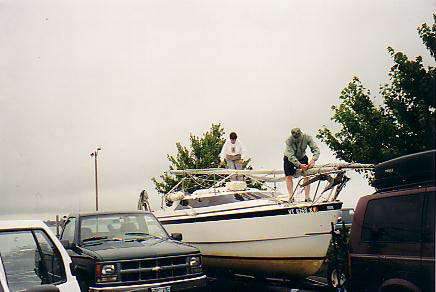 Ms Chevious on the trailer
&nbsp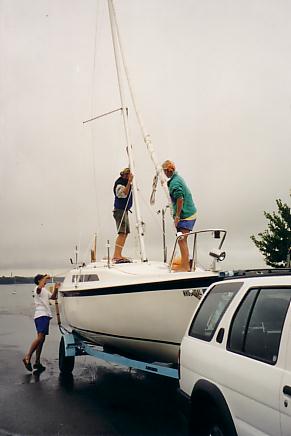 Buckaroo being dismasted
&nbsp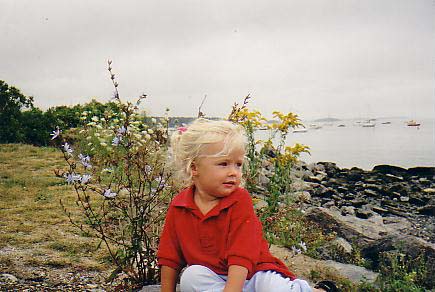 &nbsp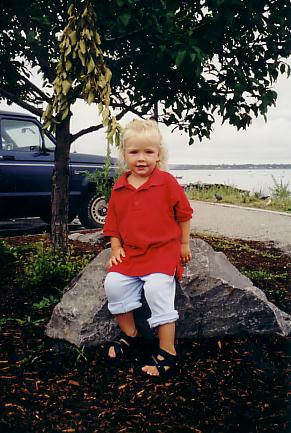 2 beautiful pictures of Taya Kerwin
&nbsp