Cuttyhunk 2001 Rendezvous
by Barbara Garland
Pictures by Barbara Garland, Art Rieders and Steve and Karen Silvia


The Cuttyhunk Rendezvous was held July 20, 21 and 22. There were 8 boats participating with a number of boats sailing/motoring to the rendezvous. Ed Goodhue - rendezvous leader on his Mac 26X "Taurus II" and his friend Dennis on a Seaward 25 "Freedom"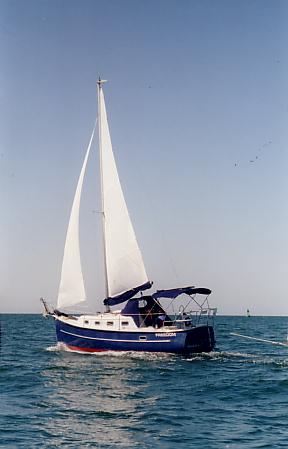 Freedom
&nbsp
sailed up from near Monument Beach to the launching ramp at Padenarem. Newly "retired" Don Huff trailering in his Mac 19 "Not Half Bad" arrived Friday afternoon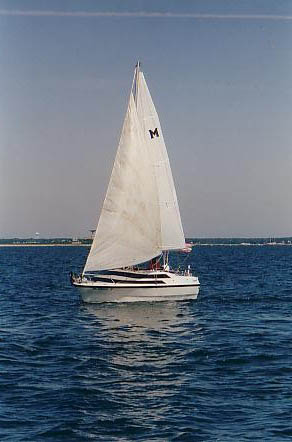 Not Half Bad
&nbsp
and Tony DiStefano trailered in late Friday night with his Mac 26 "The Beep".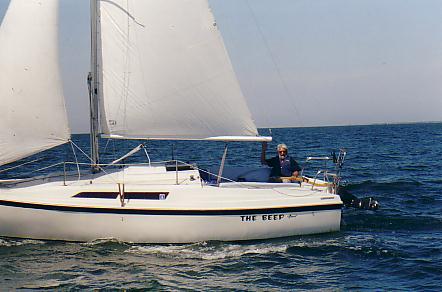 The Beep
&nbsp
We arrived at 8:45 Saturday morning and had the boat in the water (no mast up) and made the 9:00 bridge opening. That was 5 of us sailing from Padenarem to Cuttyhunk
We arrived in the early afternoon, entered the anchorage and rafted up. Steve and Karen Silvia on their Mac 26X sailed up from near the canal in the early afternoon. Roger held down the fort while the rest of the group went into Cuttyhunk to explore. Cuttyhunk is a small island but we found an ice cream stand and a few restaurants. We walked the road to the top of the hill. Karen brought her camera and took the following pictures: first of the group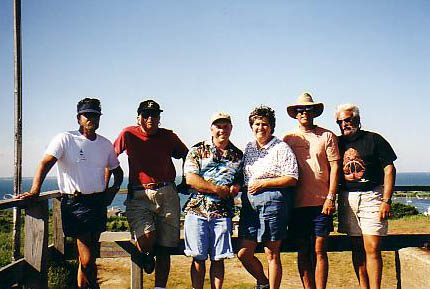 Dennis, Ed, Steve, Barbara, Don, and Tony
&nbsp
Then a view down the hill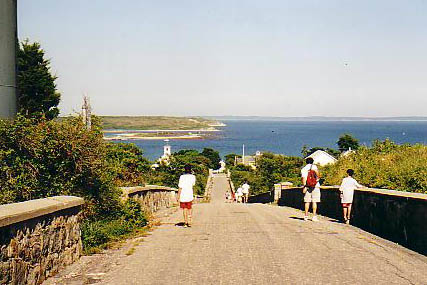 Down the hill
&nbsp
We took a picture of Steve and Karen, with a lovely view of the harbor.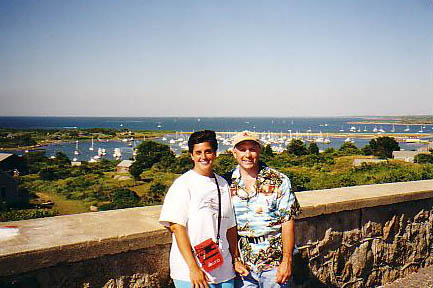 Steve and Karen
&nbsp
Art and Bernice Rieders motored up in their Grady White motor boat from Rhode Island. The result was the following raft up.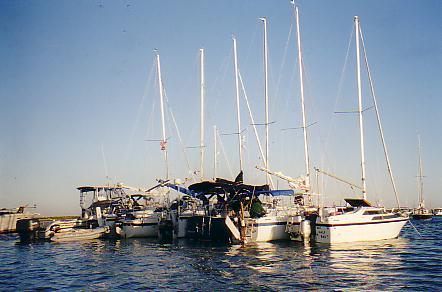 Raft up
&nbsp
We were still short one boat. Sam and Arlene Wykoff in their Mac 26 "Puff Stuff" were trailering to Rhode Island and then sailing to Cuttyhunk on the first leg of their week sail. (see the article Adventures of Puff Stuff: Vinyard Sound July 2001) They reported in while we were on the island. They had been up most of the night and needed some peace and quiet.
We spent a lovely evening with only the landing of a sea plane right behind us disturbing us. We were lucky no planes landed at 7am Sunday.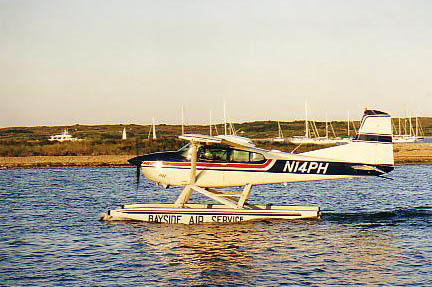 Sea Plane
&nbsp
Steve, Karen, Art and Bernice were staying so they had breakfast Sunday morning on the island. The rest of us left the harbor at around 10:30 on Sunday. Ed and Dennis were headed back up Buzzards Bay. Ed did talk to Sam and Arlene as he left (They were just getting up). Don, Tony and us headed back to Padenarem. We were happy we did because by the time we got in (around 1:30) the wind was picking up.
Below is a composite of pictures taken by the Reiders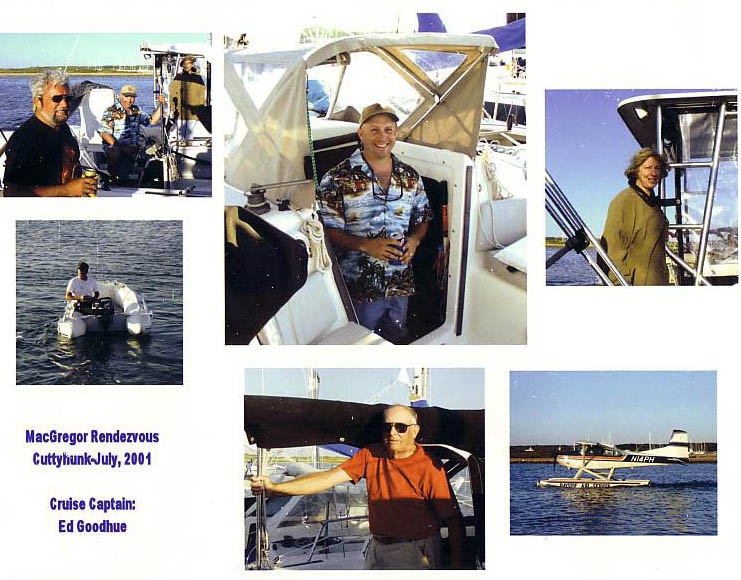 &nbsp