New England Trailer Sailors

Allen Harbor was the scene of our rendezvous on June 7 through June 9 2002
The NETS/Moane rendezvous was held at Allen Harbor june 7-9. Friday was a rainy day until the middle of the aftrernoon so nobody came early. The boats started arriving abou 3 PM. It was kind of chilly so we cancelled our plans of eating outside and instead went to Pizza Hut and enjoyed being in the warmth of their restaurant. We met Eric who was the proud owner of a brand new 26X. He had lots of questions of how to set it up. Most of the rigging wes still in boxes. After dinner we went to his boat and started rigging it. There were people swarming all over the boat adding things to it. The mast raising system was installed, the mast raised and the stays adjusted. Every one was busy. When darkness fell we couldn't see to put the ring-dings in so we brought in a couple of cars and flashlights. That work was done by about 10 o'clock so we called it a night. Most of the boats were still in the parking lot so we slept on them there. The next morning was bright and clear with a gentle wind so we all launched and se our goal to sail south tward newport and raft up in the cove where there are two aircraft carriers.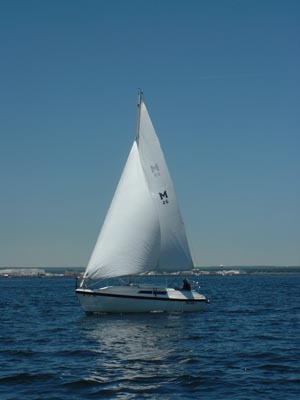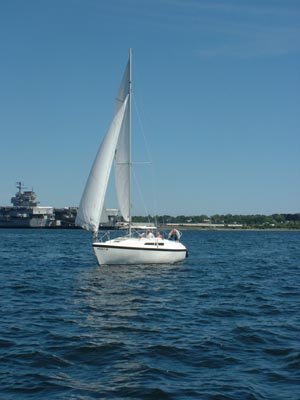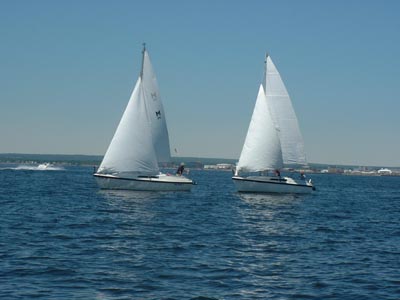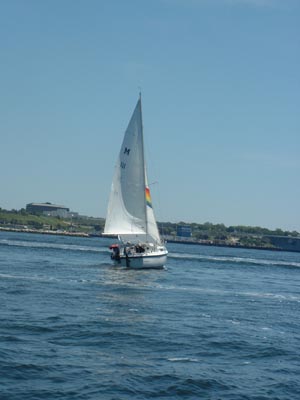 We started out with a light northwest wind and half way there it died for a while and then came in from the southwest at about 6 knots, We rafted up in the cove for lunch and would have liked to stay there for the afternoon but our plans were to sail to potter cove.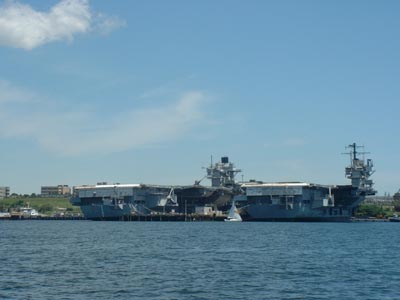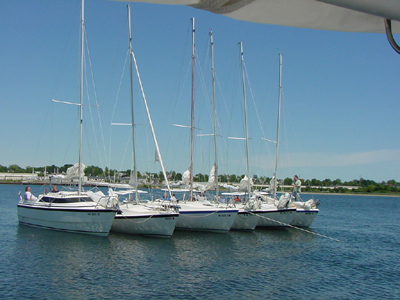 After eating and socializing we set our course North for Potter Cove. The breeze was light but steady and it was a nice sail. In Potter Cove we again rafted up. This time it was with our sterns to the beach. The wind was stronger now and with out sterns into the wind it was cold. You can see in the pictures that everyone added warm clothing.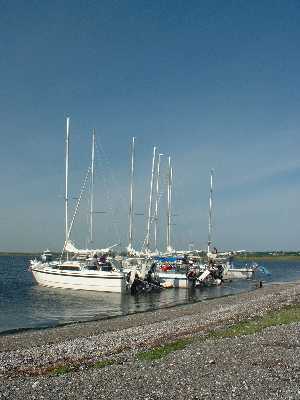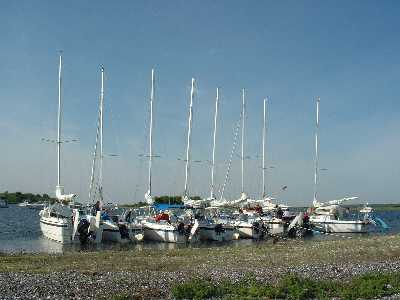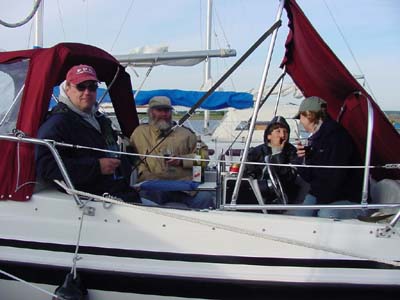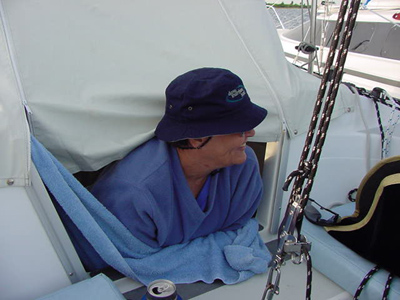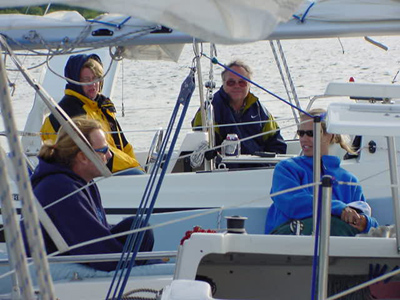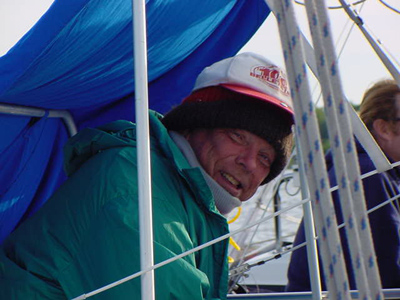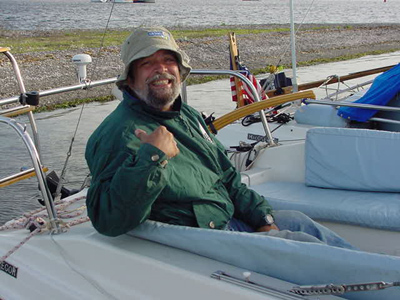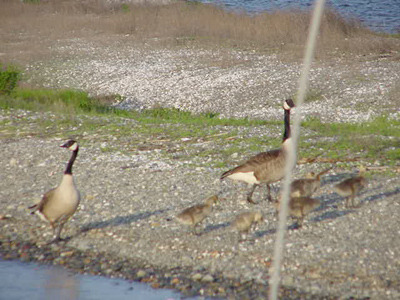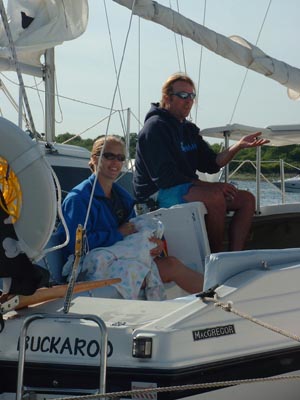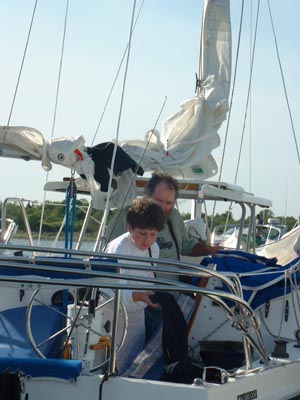 Sunday was sunny and the wind was good early but it increased to about 30 mph when we were sailing back and everyone thought that was more than we needed so next year we will order less.There were many boats out racing in the strong wind and we found one boat with a broken mast. All our boats arrived back at Allen Harbor in good condition so the weekend was a sucess.