New England Trailer Sailors

Winnipesaukee Rendezvous May 16-18, 2003
by Barbara Garland
Pictures by Chuck Healey and George Lavoie
The first NETS/Moane rendezvous of the year was held at Fay's Marina. After quite a bit of rain, Friday cleared up, though it was still unseasonably cold. I was last to arrive at about 4pm. Chuck Healy, a new member, "volunteered" to make arrangements for us at Fay's and was on hand to greet us. George Lavoie and his friend Ron came down from Canton Maine. Ken Fordham and his wife Marilyn and friend Josiah, who keep their new-to-them Catleina 25 at Fays, were there getting their boat ready for the summer. Chuck and his wife Helen and their younger daughter, Brianna brought their boat up from Ames Farm for the weekend. And lastly Ed Goodhue brought his boat up from the Cape and offered me his "guest cabin" for the weekend. After rigging we went out for dinner at the Sawyers and then George and Ron, Ed and I hunkered in for a verry cold night. Saturday dawned chilly, with light winds.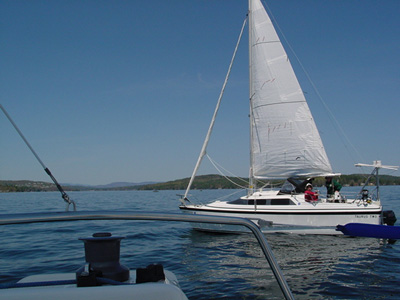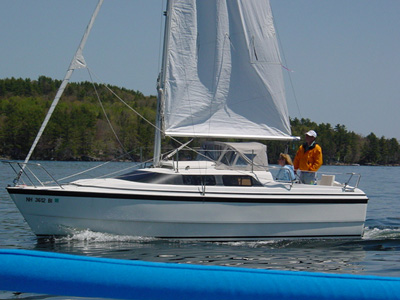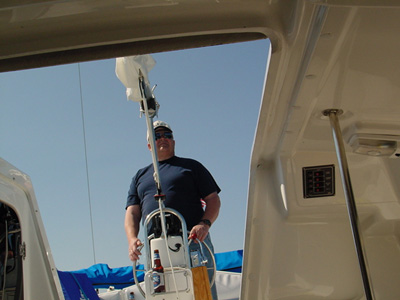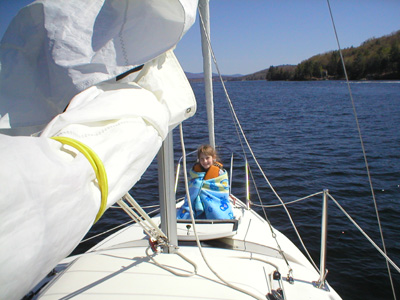 We headed out at around 10:30 - our goal Meredith and some ice cream. After such a cold spring, the sun felt warm.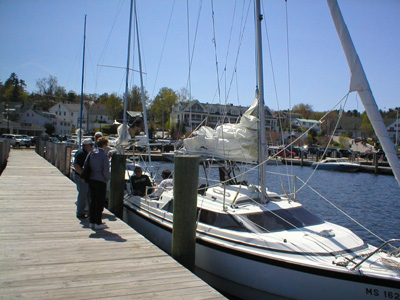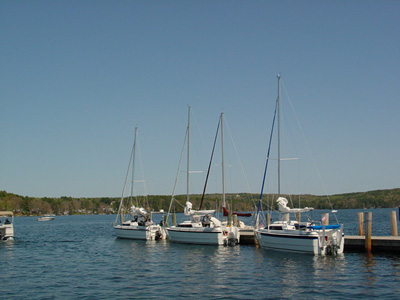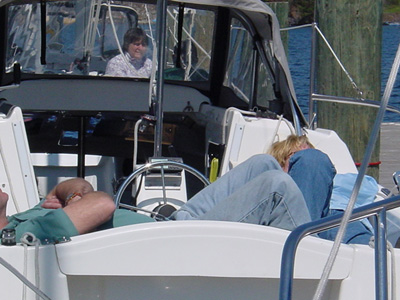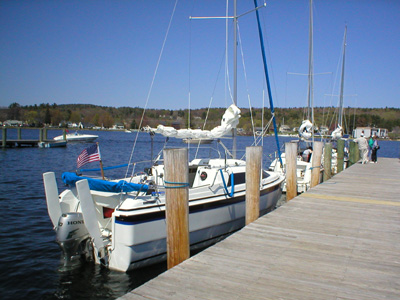 Of course the Mount Washington was out on the lake and we had a great opportunity for pictures.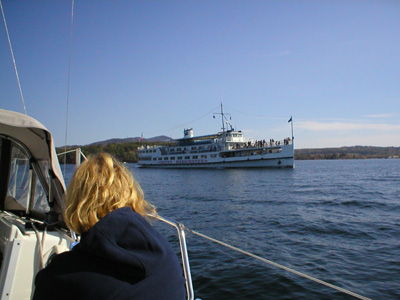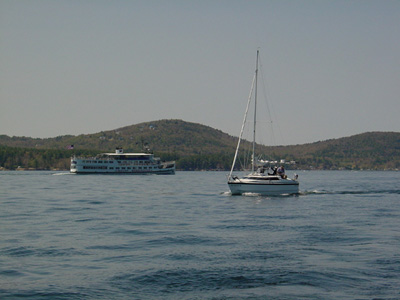 The wind died so we motored to Meredith and were back at Fay's by 4:30. The other boats, being new to the ways of rendezvous, were informed - happy hour is in 5 minutes on Geroges boat.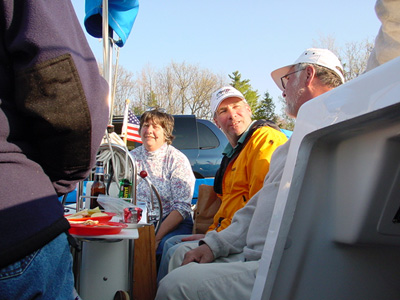 Chuck and Paula Crosbie came up for dinner at Fratello's. I guess since they have pictures of it, I have to confess that it was my birthday and I was presented a cake - which I cut into 12 pieces. What a great way to spend a birthday.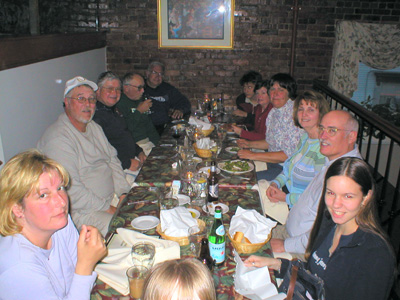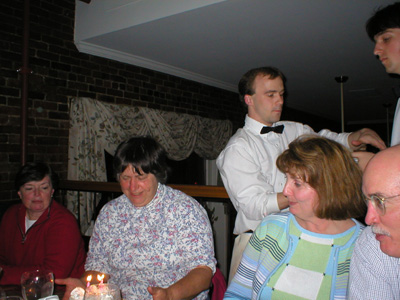 Saturday night wasn't quite as cold but there was frost on the cushions on Sunday morning. Don Huff and Ed's son Ted joined us for the "sail" on Sunday - this time to Wolfboro for ice cream. The day was warmer and again no wind. There were more boats on the lake so we couldn't get near the docks for our ice cream. We had some wind on the way back and thoroughly enjoyed the warm sun and clear skys.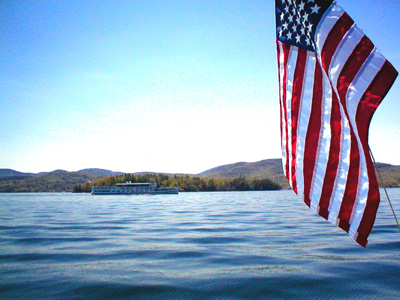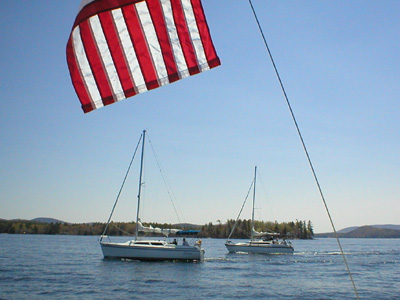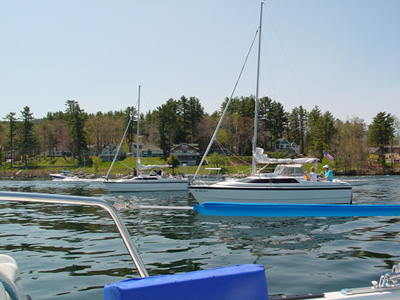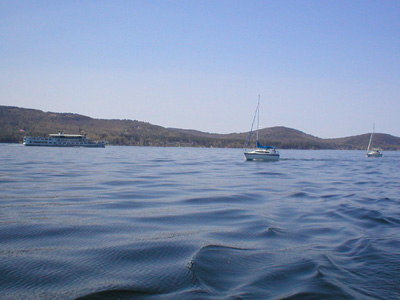 Thanks to Chuck for stepping forward to help and to Ed (and his wife) for allowing me to crew for him. It was sure great to meet some new people - and it was great to hear talk of some of them coming to Champlain this summer.